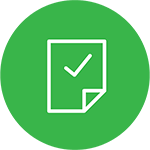 ADR Safety Advisor


We carry out an analysis of the company's status (whether the company is subject to any obligations under the ADR), provide information and advisory services in the area of transport in below-the-limit quantities, in exempt and limited quantities or in "full ADR". We also carry out a control audit (1-2 times a year), training employees involved in the transportation and handling of dangerous goods.

We will prepare an emergency report, annual management report and public administration and propose and assist you in developing your security plan (according to 1.10 ADR).

We will help you to choose suitable means of transport for the transport of dangerous goods according to ADR.

Our security advisor has expertise for the following classes of dangerous goods:
Classes 2, 3, 4.1, 4.2, 4.3, 5.1, 5.2, 6.1, 6.2, 8 and 9.


Obligations of selected parties involved in transportation

Obligations of THE SENDER
Entity delivering dangerous goods either for themselves or to a third party. If the carriage is performed on the basis of a contract of carriage, the sender is the sender specified in this contract.




Classifies, packs and labels dangerous goods (in accordance with the rules of loading).
Performs visual inspection of the vehicle, tank, containers, etc. that are approved for the transport of dangerous goods.
Fills in the bill of lading.
Ensures the training of other people involved in the shipment.
Appoints a safety advisor.


Obligations of THE CARRIER
The entity that carries out the carriage under or without the contract of carriage.






Uses only approved vehicles. Ensures that the transport is carried out only by trained drivers and / or provide training for other persons involved in the transport. Provides the driver with the required equipment, "written instructions", orange warning signs, safety signs. Appoints a security advisor.

Obligations of RECEIVER
Recipient specified in the transport contract. If the recipient determines a third party, that person is considered to be a recipient within the meaning of the ADR Agreement. If the carriage is carried out without a contract of carriage, the person who takes over the dangerous goods upon arrival is considered to be the recipient.

Performs cargo and accompanying documents control.
Must not delay the takeover of dangerous goods unless s/he has a reason.
Performs the removal of orange warning signs, safety signs after unloading and/or cleaning or decontamination of vehicles and containers.
Appoints a security advisor.